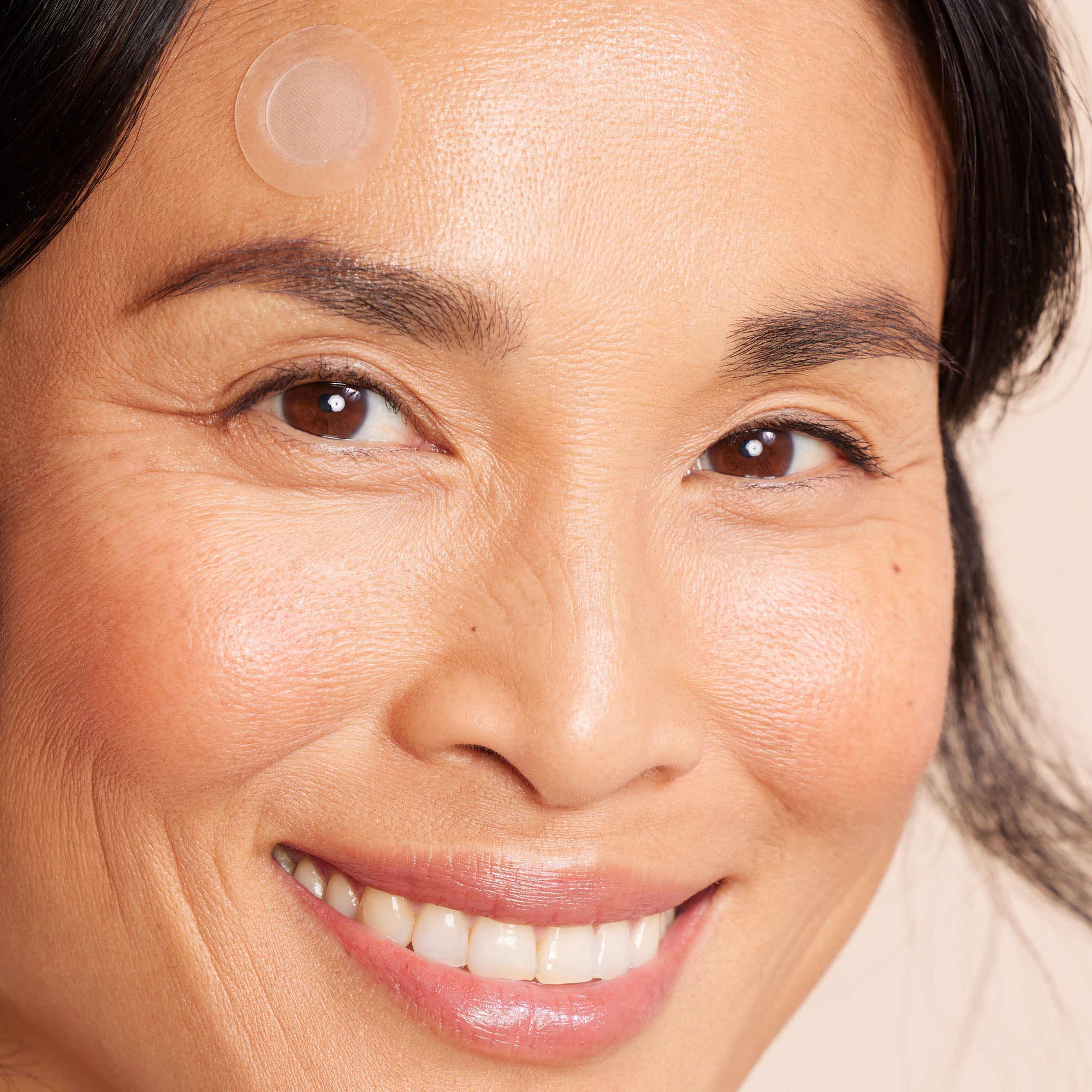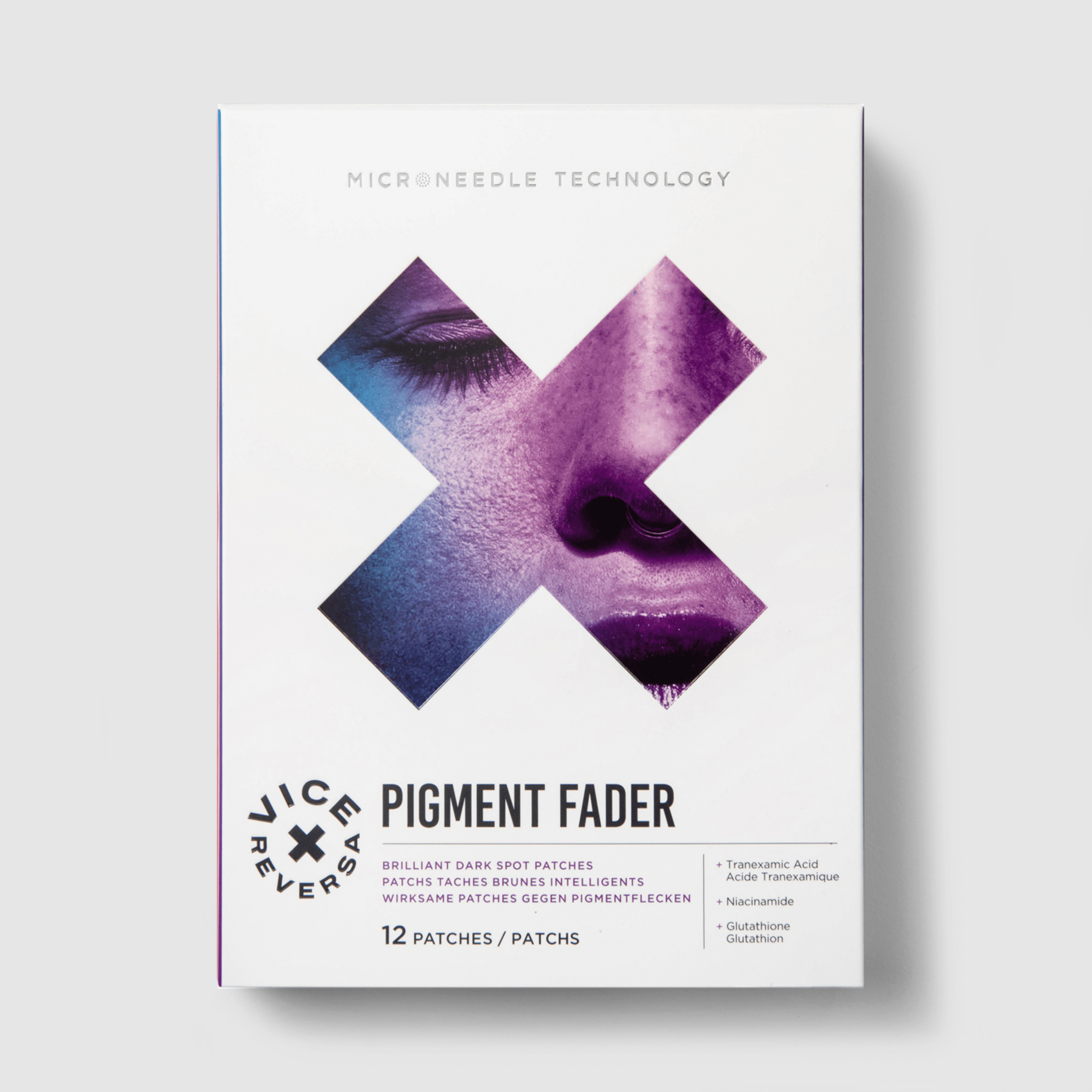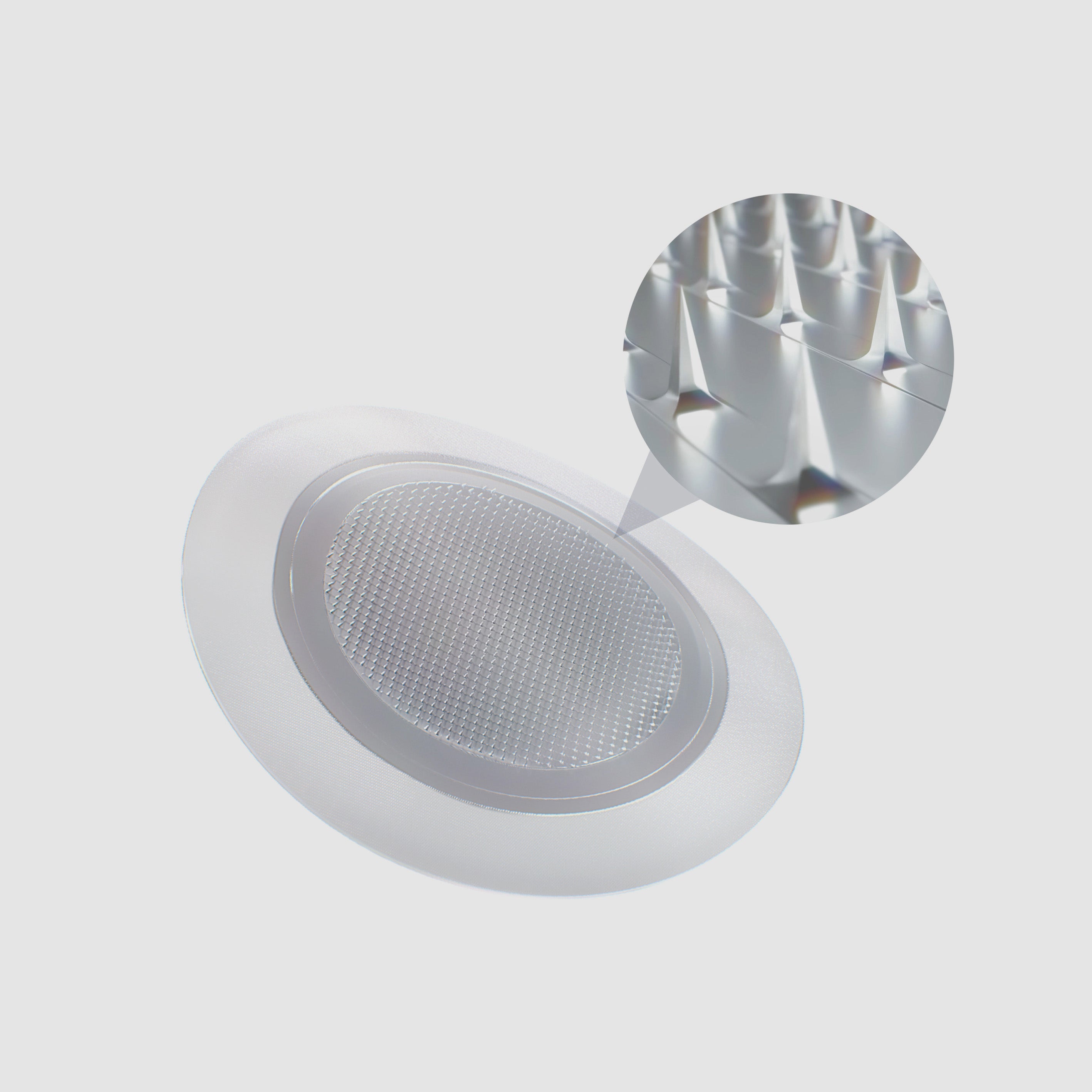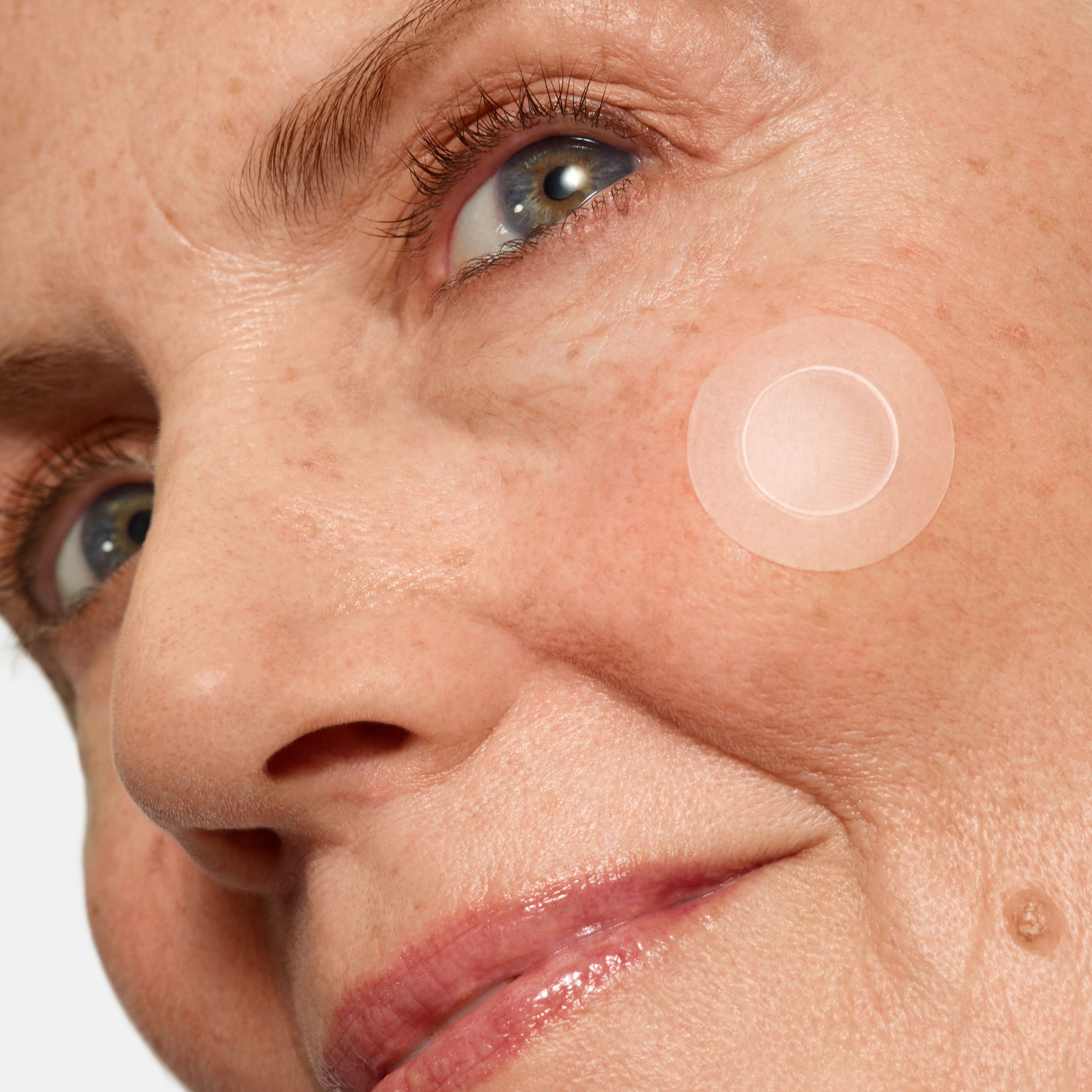 Pigment Fader
Revitalize your complexion with our effective weekly treatments. Using MicroCrystal Technology, our dark spot patches significantly reduce blemishes and fade dark spots.
Targets and reduces dark spots and blemishes
Infused with powerful skin rejuvenating ingredients
Easy to apply for targeted treatment
Choose your program:
12 Patches
Tranexamic acid is an effective way to lighten dark spots, reduce the appearance of discoloration and age spots, and even out skin tone. A powerful anti-inflammatory, it works by inhibiting the formation of melanin, the pigment that gives skin its color. It is also a great choice for those with sensitive skin, as it is very gentle compared to other brightening actives.
Niacinamide, also known as vitamin B3, is a powerful ingredient which helps to reduce redness and pigmentation by inhibiting the transfer of melanin to the skin's surface, which helps to reduce the appearance of dark spots. It can help to improve skin elasticity and hydration, which can also help to reduce the appearance of blemishes and give a brighter, more even skin tone.
Glutathione is a powerful antioxidant known to fight free radicals, which are often the cause of skin discoloration. A safe, gentle and natural ingredient, it helps reduce melanin production, to lighten dark spots and blotchiness resulting in a more even skin tone.
Applying to clean, dry skin, press each MicroMask onto the skin firmly (press, do not rub). Ensure the centre of the MicroMask is fully pressed to activate the crystal tips.
Leave on for at least 2 hours, ideally overnight, allowing the MicroCrystals to fully dissolve and release the actives deep into the skin where they can be most effective.
For best results, use two-three times per week. Expect results from 2 weeks for blemishes and 6-8 weeks for dark spots. Continue use until desired result is an achieved. To avoid risk of sensitivity, do not use more than 3 times per week or within 24 hours of previous application.
Sodium Hyaluronate, Glycerin, Trehalose, Ascorbyl Glucoside, Tranexamic acid, Niacinamide, Glutathione, Madecassoside, Polyglyceryl-10-Laurate, Linolenic acid
Creams and serums just don't cut it anymore! They have to work hard just to get through the skin's outer barrier layer to the epidermis, where they're most needed.
Our innovative brilliant dark spot patches use MicroCrystal Technology to fade dark spots and blemishes. 500 self-dissolving MicroCrystals melt into the skin to deliver a hydrating cocktail of brightening actives deep down where it counts.
Each microscopic pyramid contains a blend of high-performing active ingredients including tranexamic acid, niacinamide, vitamin C and glutathione, known for their skin rejuvenating properties. This potent combination of regenerative ingredients helps to gradually brighten skin tone, restore skin texture and reduce the appearance of dark spots. 
Use these easy to apply patches where it's needed most. For best results, use two-three times per week for 2 weeks for blemishes and 6-8 weeks for dark spots, or until desired result is an achieved.
"Revolutionary, Effective and PAinless"
"If you'd like the effects of micro-needling without the effort, look to Vice Reversa."
"outrageously good results."
"[One of] The Best Micro-Needling Eye Patches To Use At Home"